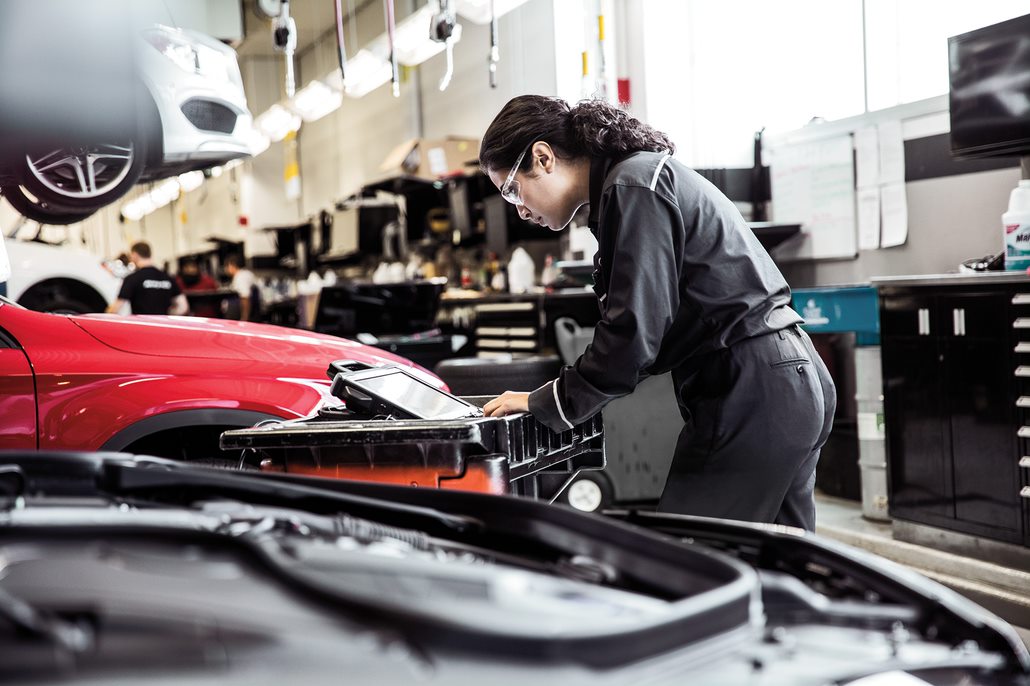 Every vehicle has a recommended maintenance schedule that's important to follow. However, there are still times when we advise you to act quickly and schedule Mercedes-Benz service at Mercedes-Benz of Asheville right away. Here are five signs you need to make a Mercedes-Benz service appointment.
Check Engine Light
There are so many issues that can cause your check engine light to pop up. It can be difficult for a driver to determine where the problem stems from, but our service experts have the diagnostic tools to solve the mystery.
Excessive Tire Wear
When your tires aren't rotated regularly, they can start to wear unevenly. This can also cause them to wear down more than necessary. If you notice excessive or uneven wear on your tires, it's time to schedule a tire rotation.
Unusual Noises
Anytime that your car doesn't sound like it should, it can cause anxiety — and serious issues. Whether it's screeching and squealing brakes or knocking noises from your engine, it's most likely an important issue that requires immediate professional attention. However, many of these issues can be fixed with a simple maintenance visit.
Fluids Leaking
Is there a puddle on your garage floor? This isn't just a messy nuisance — a leak can lead to major (and expensive) repairs over time, so make sure that get the leaking components fixed as soon as you can.
Smoke Coming from Under the Hood
There should never be smoke coming from under your hood. This can be a symptom of any number of issues, including your engine overheating. A service appointment can get your vehicle back in working order.
Are you noticing any of these unusual issues with your Mercedes-Benz car or SUV? We encourage you to visit our Mercedes-Benz service department to get expert care for your vehicle today!