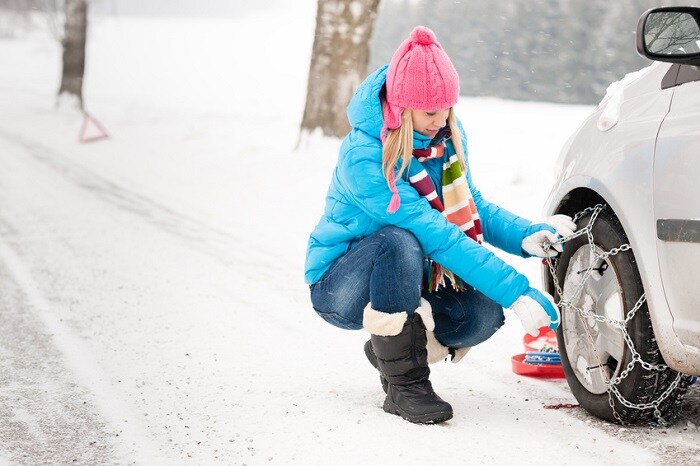 With winter on the way, drivers everywhere are preparing for very low temperatures, freezing rain, and perhaps even a good amount of snow. If you're planning on driving through tons of snow this winter, your Mercedes-Benz has to be ready. Fortunately, you can schedule preventative Mercedes-Benz service right here at Mercedes-Benz of Asheville.
Testing the Battery
Older batteries can have a hard time creating a charge when it's cold. That's why you should have yours tested to see what kind of power it has left. If it isn't much, you should strongly consider replacing it before winter arrives.
Checking the Tires
You'll need as much traction as you can get when the roads get slippery, which means your tires have to be in optimal condition. If your treads are looking shallow, it may be time for a new set. If the treads look good, be sure to check your tire pressure to make sure it's at the right level.
Inspecting the Brakes
The best tires won't matter if your braking system isn't in great shape. A good inspection will let you know the condition of your brakes and allow you to make any necessary adjustments before something wears out.
Topping Off Fluids
There are many parts in your Mercedes-Benz that will only run properly if they have enough fluid. This is why components like your transmission, power steering system, and radiator have to be checked to make sure their fluids are at the right levels.
Let Us Help You Get Your Car Ready for Winter
All the above maintenance tasks and anything else you may need can be done at our service center at Mercedes-Benz of Asheville. Contact us today to schedule your appointment!